---
JoJo's ShakeBAR
JoJo's 4th of July Shake is a strawberry-blueberry shake topped with a red, white and blue sprinkled sugar cookie, cupcake, and ice cream sandwich. Want to make it red, white, and boozed? No problem, add Baileys Irish Cream liqueur to the limited edition shake.
Guests can get the 4th of July Shake at all JoJo's locations – River North, Naperville, and Water Tower Kiosk – starting June 27th, and lasting through July 4th.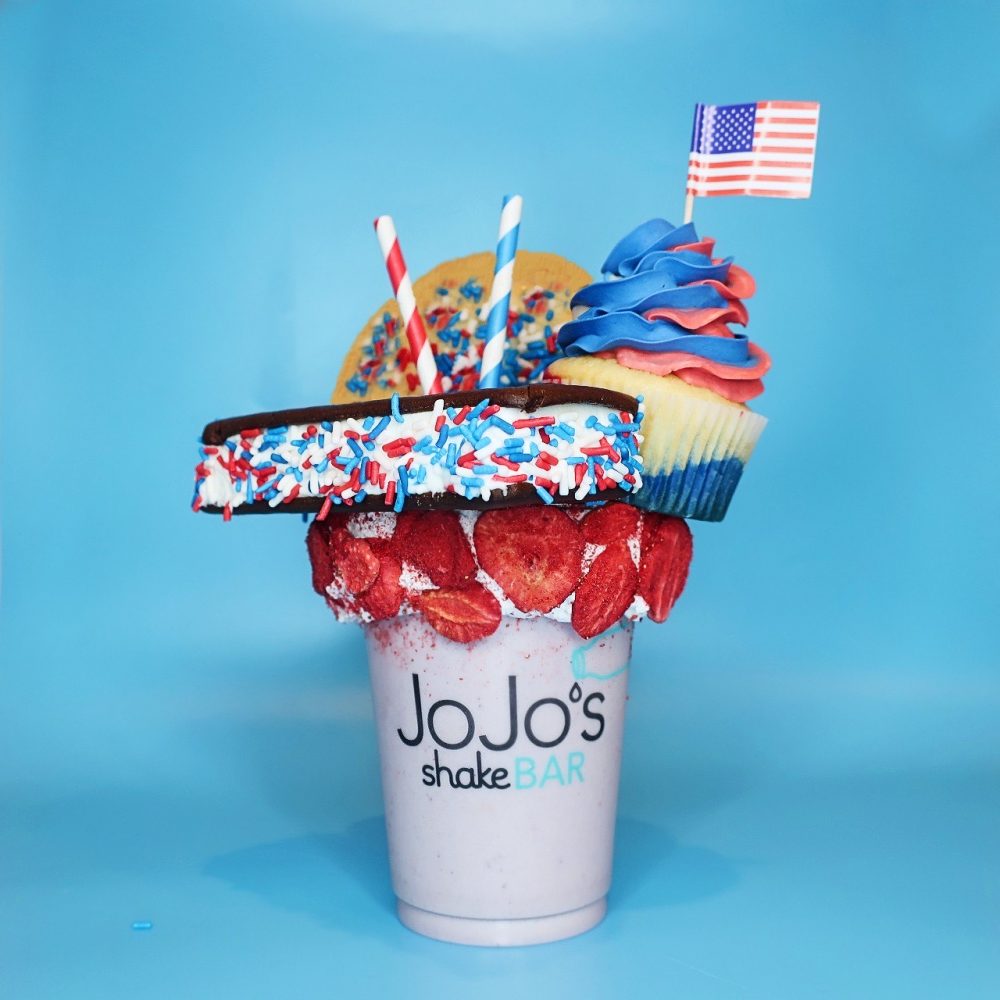 West Town Bakery
Available now through Friday, July 1st, all three locations of the bakery are offering a selection of themed Fourth of July treats, including cake balls and cupcakes. All treats can be ordered through West Town Bakery's website.
VU Rooftop
VU's July 4th Rooftop Backyard Bash will offer a full barbecue buffet, open bar, live entertainment, photo opportunities and more with a front row seat to all of Chicago's neighborhood fireworks from its West Terrace. Tickets [via eventbrite] include admission to the venue, welcome cocktail, BBQ buffet and bar package. In addition, tickets are purchased for guest's party size and three hour seating at either 6 p.m. to 9 p.m. or 9 p.m. to 12 a.m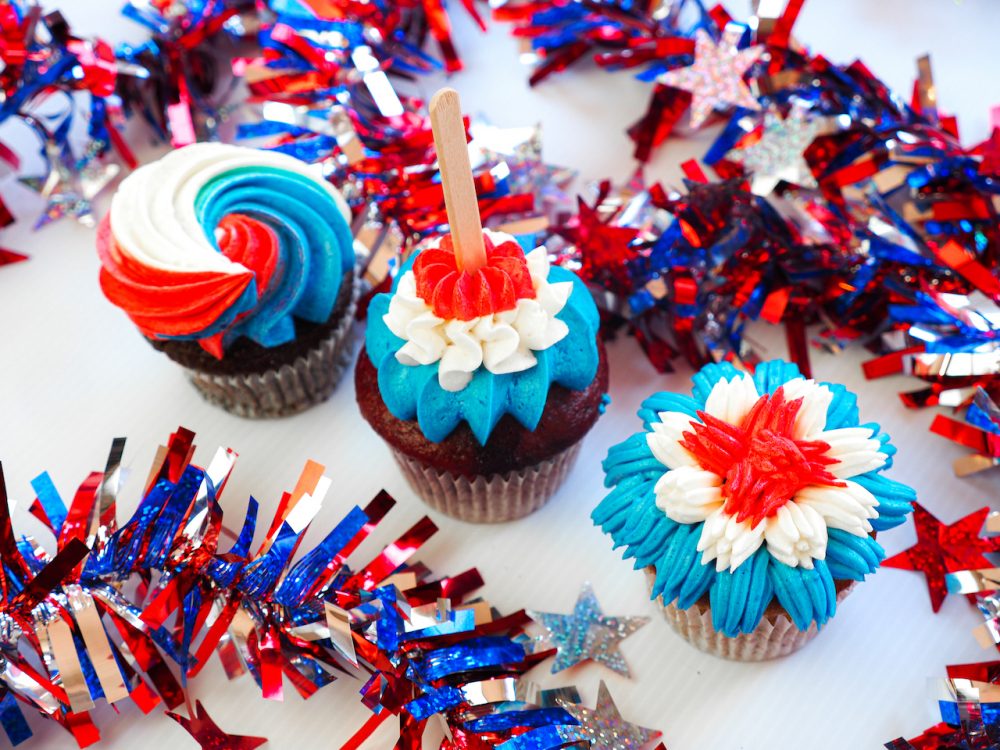 aliveOne
After the barbecues, patrons can head to aliveOne on Monday, July 4 at 7 p.m. for Fourth of July specials like $4 Old Style beers and $8 Copernicus cocktails (regularly $11) with Crown Royal, Pimms, simple syrup, lemon juice and ginger beer. At 8 p.m., guests will be offered free music trivia from Whaddayaknow and free pool all night.
Central Park Bar
The bar will open late at 8 p.m. and drink specials for the evening will include $4 Coors Light, $4 High Life and $4 Old Style beers. Party-goers can select their libations while hanging in the 3,500 square foot Backyard Bar complete with covered outdoor bar, bumper pool table, picnic tables, porch swings and fire pit.
Cody's Public House
Cody's Public House is a post game stop for the Cubs vs Red Sox games over Fourth of July weekend. Cody's game day specials will include $4 Old Style tall boy cans, $6 Spiteful Brewing Bleacher Bum Blonde and $6 Cubby Bombs. Guests are invited to "Bring Your Own Meat" (BYOM) and use the grill in Cody's beer garden to grill up all their game day favorites. Cody's beer garden also features TVs, darts and bean bags. 
Easy Bar
Easy Bar will open at 8 p.m. on Monday, July 4. Drink specials will include a festive $8 M'erica Mule along with regular Monday specials like $4 Goose Island, and $8 beer and shot combos. Guests can select drinks throughout the weekend on Easy Bar's dog-friendly sidewalk patio with seating for 15 to 20 guests.
Estelle's
For Chicagoans looking for a casual spot to wind down after the Fourth of July weekend, Estelle's will open at 10 p.m. on Monday, July 4. Guests can order a late-night barbecue with half-price BYO (build-your-own) burgers all evening. 
Matcha Cita
The recently opened Matcha Cita in the West Loop will offer specials on Monday, July 4 like the Red, White and Bluetiful matcha drink with vanilla almond milk, collagen, blueberry, and beet powder for $8.95, and a Funfetti Waffle with strawberries, banana, whipped cream and red, white and blue sprinkles for $9.95. 
The Graystone Tavern
Chicagoans headed to the Cubs vs Red Sox games over Fourth of July weekend can kick off the holiday and pregame at The Graystone Tavern located just a short block from Wrigley Field. The bar will offer Cubs game day specials like $6 Proper 12 Shots, $8 Miller Lite 22-ounce steins, and a Ballpark Stadium Menu with game day fare like $6 Ball Park Nachos, $6 Popcorn (butter, cheddar jalapeno, cajun) and $10 Warm Pretzels.
For fans that don't have a ticket to the game, Graystone will broadcast the games on 9 TVs throughout the bar and newly weatherproofed patio that features string lights overhead, six TVs, and games like bags, giant Jenga and giant Connect 4.   
Remedy
Remedy will open at 7 p.m. on Monday, July 4 and guests will be offered FREE hot dogs with DIY condiments, chips and other snacks while supplies last. Patrons can keep the party going until 4 a.m. with new summer cocktails like the Bug Juice with Sweet Gwendoline Gin, Green Chartreuse, lime juice and a cucumber garnish, and the Peggy's Convertible #1 with Passoa Passion Fruit Liqueur, coconut cream and lime. 
Rewired Pizza Cafe and Bar
Rewired Pizza Cafe & Bar in Edgewater, will be open throughout Fourth of July weekend and offers a 40 seat dog-friendly patio. Guests can kick off the weekend early on Thursday, June 30 with live music from 5 p.m. to 8 p.m. Rewired will also offer happy hour specials on Thursday, June 30; Friday, July 1; and Monday, July 4 from 3 p.m. to 5 p.m. featuring $3 slices, half-off select apps, $4 house wine (malbec, chardonnay, rosé), $5 drafts, and a beer, shot, slice combo for $10. 
Sweet Mandy B's
To celebrate Independence Day, Sweet Mandy B's in Lincoln Park and Streeterville will offer festive treats available from Friday, July 1 through Monday, July 4. Guests will enjoy items like Chocolate Iced Brownies ($5.25), Confetti Cookies ($3.30), Sweetie Pie Cookies ($4.50), Iced Sugar Cookies ($3.85), Confetti Rice Krispies ($4.60), Yellow and Chocolate Cake Cupcakes with vanilla frosting ($3.85 each) or a 6″ three layer Red, White and Blue Watercolor Vanilla Cake for a party as it feeds 8-12 guests ($42 with decoration). 
The Owl
Guests looking for a late-night Fourth of July party can head to The Owl in Logan Square at 10 p.m. for $3 Budweisers and $6 Margaritas until 4 a.m. on Monday, July 4. Starting at midnight, party-goers can partake in The Owl's new Monday night Psychedelic Disco Punk Dance Party that goes until 4 a.m.
The Rambler Kitchen + Tap
The Rambler in North Center is hosting a Fourth of July bash starting at 11 a.m. on Monday, July 4. Guests may select specials like Red, White, and Blue frozen cocktails, $5 Bomb Pop Shots, $4 Sam Adams pints, $14 Homemade Fried Chicken Platter with fries and cole slaw, and a $7 Kids Corn Dog with fries. 
Uvae Kitchen and Wine Bar
Uvae Kitchen and Wine Bar in Andersonville is hosting a wine tasting on Saturday, July 2 at 3 p.m. The $35 per person tasting features 4 four-ounce pours and will be led by Uvae Sommeliers and guest wine makers. Small bite add-ons include a Cheese Plate ($15), Cheese & Charcuterie Plate ($20) and Duck Pâté ($12).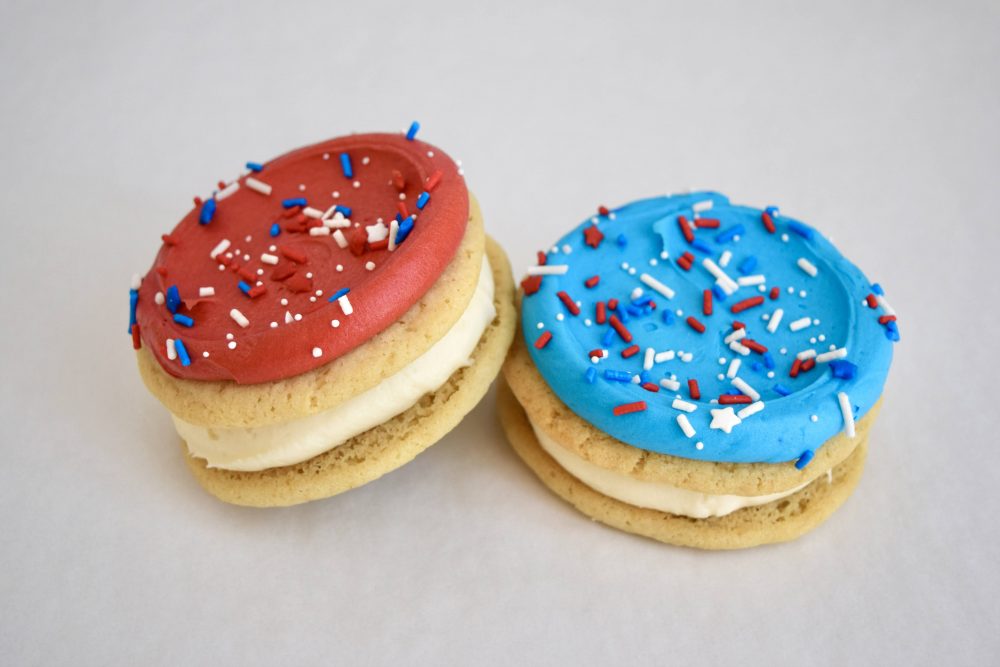 City Works Eatery & Pour House
Customizable mimosa flights and signature beer flights, as well as over 90 beers on tap can be paired with dishes like the Breakfast in America, a savory sausage patty and aged cheddar scrambled eggs tucked between a green onion cheddar biscuit, served with cheesy potato casserole. 
Brunch will be offered from 10 a.m. to 3 p.m. 
Old Town Pour House and Sweetwater
Old Town Pour House and Sweetwater's Rock N' Roll Brunch is a show of sweet and savory treats, with drink specials to really help you party like a rockstar. From 10 a.m. – 3 p.m. on Saturday, July 2 and Sunday, July 3!
Old Town Pour House locations in Chicago, Naperville and Oak Brook offer patio dining to soak up the sun and good food and drinks all holiday weekend long.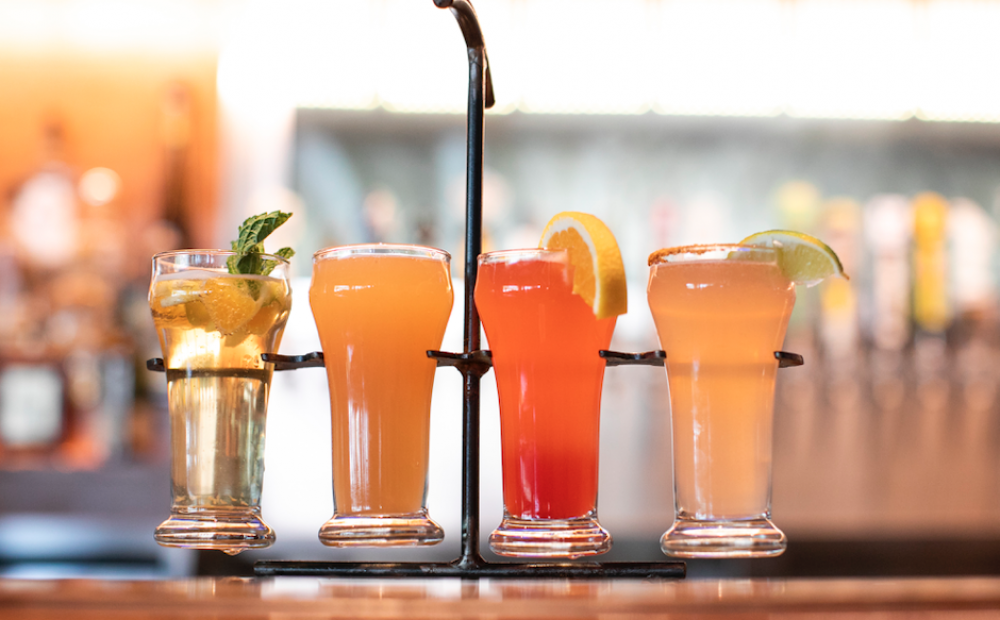 Ina Mae Tavern
Ina Mae Tavern (1415 N. Wood St) will be open on Monday, July 4th from 11 AM-5 PM. With a full menu available, guests can dine-in or stop by Ina Mae's sno-ball window to order $10 Boozy Frozen Cocktails. Kids and pups can also join in on the fun with free Red, White, and Blue Sno-Balls available with purchase.
Lottie's Pub
School is back in session on Monday, July 4th from 12-4 PM at Lottie's Pub (1925 W. Cortland St) as they are hosting a Fourth of July Top Gun Flight School. Specials include $3 Chicago Dogs, $6 Maverick Mules, $20 Truly Buckets, and $15 Flight of Three. A Sam Adams sampling and giveaway will also be offered, along with $5 Sam Adams Pints that can be tipped back on Lottie's dog-friendly patio. The fireworks will continue to fly at Lottie's with free 'Merica Trivia taking off at 7 PM where guests will have the chance to win Maverick-approved prizes, including gift cards and a Truly rolling cooler, among others.
Tanta
Tanta (118 W Grand Ave) is helping Chicagoans celebrate the Fourth of July in the comfort of their own backyard with pre-packaged Independence Day Grill Kits. Celebrate this holiday Peruvian-style with a $75 El Anticuchero Kit (included are skewers, Peruvian corn, roasted fingerling potatoes, and Peruvian aji sauces) and a $25 Empanada Box (6 empanadas per box). Be sure to also cool down with Tanta's $65 Pisco Sour DIY Kit and additional Cocktails To-Go, including the Peruvian-inspired El Chingon ($55) and Prickly Pear Margarita ($52), both cocktails available ready to drink. Order your pre-packaged kits by Saturday, July 2nd at 8 PM and pick them up on Sunday, July 3rd between 11 AM and 4 PM at Tanta.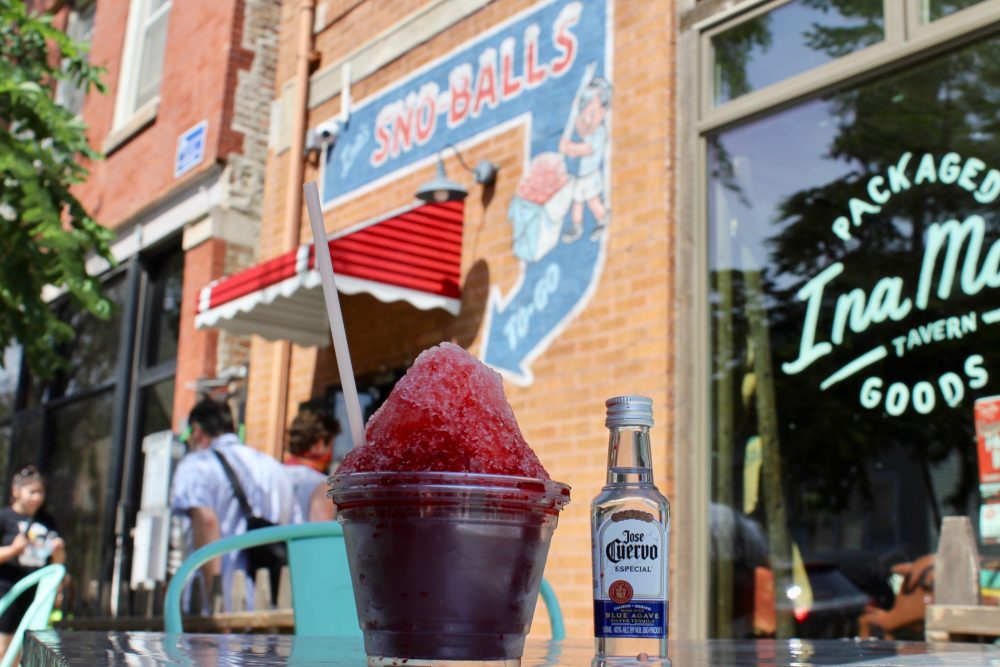 Lure Fishbar
Lure Fishbar is offering Picnic Baskets to-go. The picnic baskets are $125 and include Lure signature items:
2 Lobster Rolls
Coleslaw
Pickles
Chips
2 Sushi Rolls
2 Cookies
For those looking for a drink option, Lure will include a bottle of wine (guests choice) for an additional $50. 
The chic picnic baskets will be available for delivery or pick-up via Wine n Dine or Doordash (both linked on Lure's website).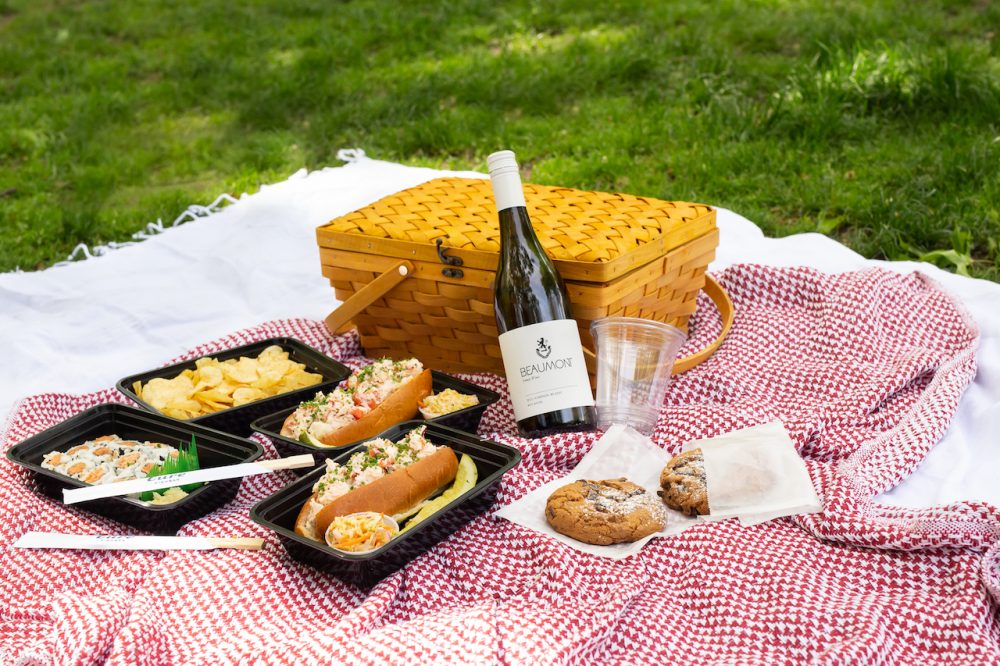 Kirkwood Bar & Grill
Fourth of July Special: 
·       $25 Bud Light & Miller Lite Buckets 
Benchmark
A lsports bar in the heart of Old Town, Benchmark is open seven days a week. With over 40 TVs and a menu of shareable snacks, burgers, pizza, beer, and signature cocktails.
Happy Hour Days and Times: Wednesday-Friday | 5-8 PM  
Specials:  
·                $5 White Claws & Truly's 
·                $5 Tito's Lowball 
·                $5 Green Tea Shots 
·                $5 Fries & Tater Tots  
Budweiser Brickhouse Tavern
Located adjacent to Wrigley Field, Brickhouse is a sports bar featuring American grub, brews and cocktails plus a patio.  
Happy Hour Days and Times: Thursday's and Friday's 
*Only available on non-game days 
Specials: 
·       $5 Truly Strawberry Lemonade or Wildberry (Thursday's) 
·       $25 Truly Buckets (Thursday's) 
·       $6 Tito's Moscow Mules (Friday's) 
·       $6 Tito's Arnold Palmers (Friday's) 
Ranalli's West Loop
Ranalli's West Loop offers guests pizzas, apps, and drinks.  Guests can order a variety of signature 4C appetizers, craft beer, and classic cocktails during Ranalli's West Loop happy hour.
Happy Hour Days and Times: Monday-Friday | 5-7 PM     
Specials:   
·                $8 Old Fashions  
·                $15 Domestic Pitchers  
·                ½ Priced Apps  
Porter Kitchen and Deck
Located on the Chicago River, Porter Kitchen and Deck features classic American cuisine. Guests can order a variety of cocktails and wine during happy hour all while selecting from fresh seafood, salad, and sandwiches. 
Happy Hour Days and Times: Thursday & Friday | 3-6 PM    
Specials:  
·                $7 SVEDKA Mules  
·                $8 Classic Margaritas  
·                $9 Old Fashions 
·                $9 Select Wines by the Glass 
Highline
Located in River North, the menu offers bar fare, draft beer, and cocktails. Highline also has a FREE bar-cade with classic games like Skee-Ball, NBA Jam, and Donkey Kong, to name a few.  
Happy Hour Days and Times: Tuesday-Friday | 3-5 PM 
Specials:   
·                Tuesday: $4 Domestic Drafts, $5 Craft Drafts, $40 Shareable Cocktails 
·                Wednesday: $8 Domestic Mule Bar 
·                Thursday: $8 Classic Margaritas 
·                Friday: $15 Burger, Draft Beer, and Whiskey Shot 
·                Tuesday-Friday: ½ Priced Appetizers, *excludes bone-in wings